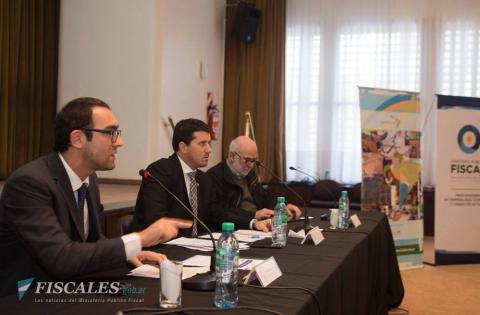 On June 10 and 11th, 2015, the Central Bank hosted the Seminar of Dialogue between Government and Civil Society, entitled "Beneficial Ownership Registries and its link with money laundering and tax evasion". CIPCE was one of the organizations involved in the activity.
The issue of beneficial ownership is essential in economic crime, regarding the use of legal entities. For this reason, we believe it's necessary to strengthen the opportunities to exchange experiences and encourage join work between public offices and civil society organizations.
In this seminar there were many issues involved, such as the international and regional context, the legal regulation and the actual performance on our country, transparency in public procurement and the specific case of trusts, among other topics.
Pedro Biscay, member of CIPCE's Directive Committee, was one of the speakers of the opening conference. Agustín Carrara, CIPCE's Executive Director, was one of the speakers in the final conference of the second day, where he spoke about access to information from the civil society perspective and how a beneficial ownership registry can affect positively the oral litigation of economic crime in the new criminal justice system.