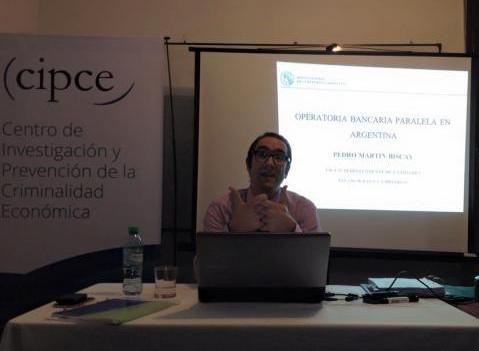 Between September and October 2015, CIPCE organized a "Course on Economic Crime Investigation".
The six classes included the following subjects: illicit financial flows and judicial investigation; assets recovery on economic and complex crime; tax havens and secrecy jurisdictions; Argentina's external debt; economic criminal law evolution, capital flight and corporation's criminal liability; and regulatory power on economic and financial subjects.
The team of professors included Judith König, Carmen Chena, Andrés Knobel, Omar Miliano, Luis Marcos and Pedro Biscay.
The professionals that attended the course work at civil society organizations and several oversight bodies and public offices related to the prevention and prosecution of economic crime: the Unit of Assets Recovery (from the Federal Public Prosecution); the Securities and Exchange Commission; the Financial Information Unit; and the Central Bank; among others.