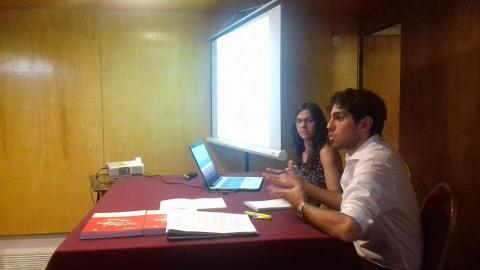 On December 15, 2015, members of CIPCE were present in Rosario participating in the training seminar on economic crime organized by the Public Prosecution of Santa Fe.
Alejandra Freire and Agustín Carrara spoke about criminal markets analysis. They talked about the general framework as well as some illicit markets specifically, the market reduction approaches and the role of criminal intelligence applied to economic and financial crime.
Professionals from several organisms from Santa Fe attended to the activity: the Public Prosecution, the Ministry of Security, and the Internal Revenue Service of the province, among others.
We thank all of them for being present, and we are especially grateful to the Prosecution Unit Specialized on Economic and Complex Crime (from Rosario) for inviting us.