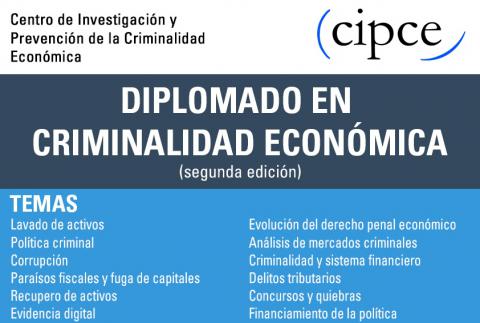 Seminar on Economic Crime
Second Edition (2017)
What do we talk about when we discuss economic crimes? How do you investigate the route of money? How are criminal markets organized? What criminal policy does  exist and which do we want?
Today we open the inscriptions for the second edition of our Seminar on Economic Crime. With this 5 months, conducted in the city of Buenos Aires with some online lectures, we seek to create a training space on different issues related to the phenomenon of economic crime like money laundering, criminal policy, tax evasion, corruption, asset recovery, among others.
To address this issues, we bring together a front-line teaching team, with professionals from different disciplines who work in the Public Prosecutor's Office, the Judiciary, supervisory bodies and the civil society.
We attach the flyer and the program with all the information.
On facebook you can apply for for scholarships and discounts. Visit www.facebook.com.ar/CIPCEarg in order to participate.