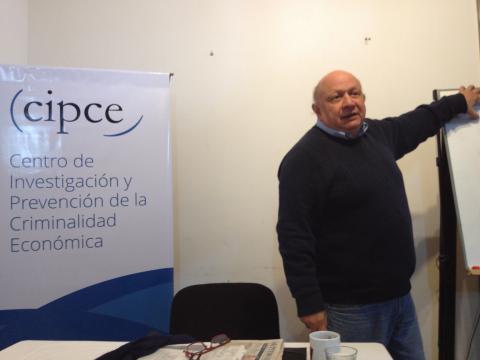 Between June and August 2015, CIPCE organized the sixth edition of its Specialization Course in Economic Criminal Law.
The eight classes included the following subjects: criminal policy and organized crime; money laundering; corruption; financial crime and bank frauds; tax evasion; criminal markets analysis; offenses to the exchange control regime and capital flight; and social and economic crisis and modern economic criminal law.
The team of professors included Alberto Binder, Patricia Llerena, Carlos Cruz, Pablo Farsa, Sergio Rodríguez, Claudio Castelli, Luis Marcos and Alejandra Freire.
The professionals that attended the course work at several oversight bodies and public offices related to the prevention and prosecution of economic crime: the Public Prosecution regarding Administrative Investigations; the Unit of Assets Recovery (from the Federal Public Prosecution); the Securities and Exchange Commission; the Financial Information Unit; and the Prosecution Unit specialized in economic crime from Mar del Plata (Public Prosecution of the province of Buenos Aires); among others.